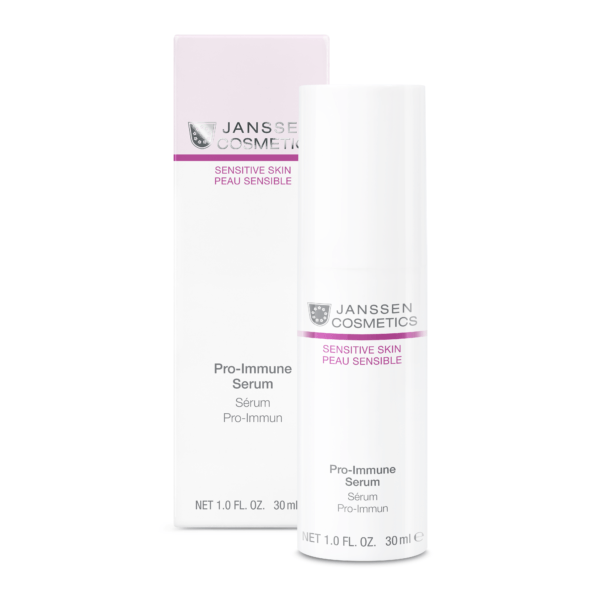 Pro-Immun Serum Ref. 2231 / 2231P
27.00 €
Pro-Immune Serum
Ref. 2231-Home care 30ml , Ref. 2231Р – Prof. 50 ml
Description
This is an active-substance serum with biotechnological agents that stabilises the skin's immune cells to enable them to resist harmful external influences.It contains beta glucan, ectoine, Saccharide Isomerate, long- and short-chain hyaluronic acid, allantoin, bisabolol and vitamin E.
Description
Additional information
Reviews (0)
Description
Ingredients
• Beta glucan: Increases the skin's resistance, supports its natural regeneration process and prevents it from drying out
• Ectoine®: Functions as a shield against negative external influences and supports the skin's protective mechanisms
• Saccharide Isomerate: A carbohydrate complex with properties identical to those of human skin that leaves the skin moisturised for long periods of time
• Long- and short-chain hyaluronic acid: Provides the skin with intensive hydration and protection
• Allantoin: Soothing
• Bisabolol: Calming
• Vitamin E: Neutralises cell-damaging free radicals and prevents premature photoageing

Usage

Gently massage a few drops of serum into your skin once or twice a day after cleansing. Include your neck and the area above your neckline when applying the serum. Allow the serum to be absorbed and then apply your usual day or night care product.
Tip: Ideally, Pro-Immune Serum should be used in combination with our Anti-Pollution Cream, but it can also be used with any other care cream depending on your skin's needs. In the summer or when your skin is exposed to increased levels of UV radiation, it can be used in combination with Face Guard Advanced.