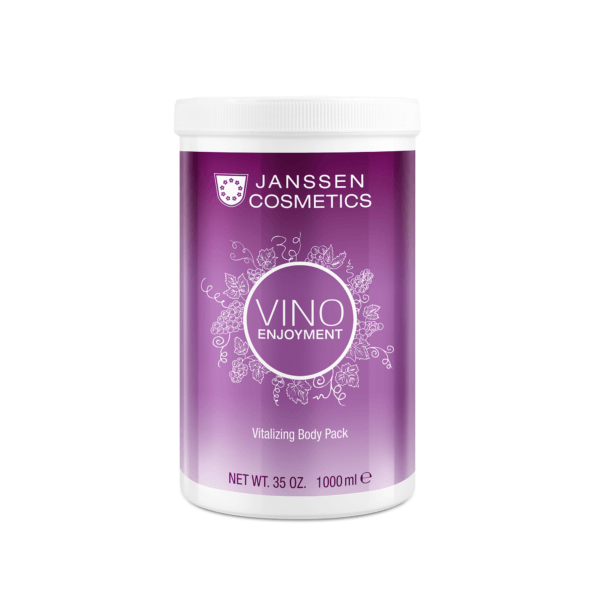 Vitalizing Body Pack Ref. 991.090 / 8684P
5.70 €
Vitalizing Body Pack
Ref.991.090-Home care 50 ml, P-8684P-Prof. 1000 ml
Description
Smooth body cream pack. Revitalizing. With grape leaf extract.
Description
Additional information
Reviews (0)
Description
Ingredients
• Grapevine leaf extract: Phyto-extract from red vine leaves, rich in flavonoids, astringent and vein stabilising effect
• α-bisabolol: Skin soothing
• Allantoin: Moisturising, stimulates the cell division, results in soft, smooth skin
Usage
Apply Vitalizing Body Pack generously all over the body and massage into the skin.