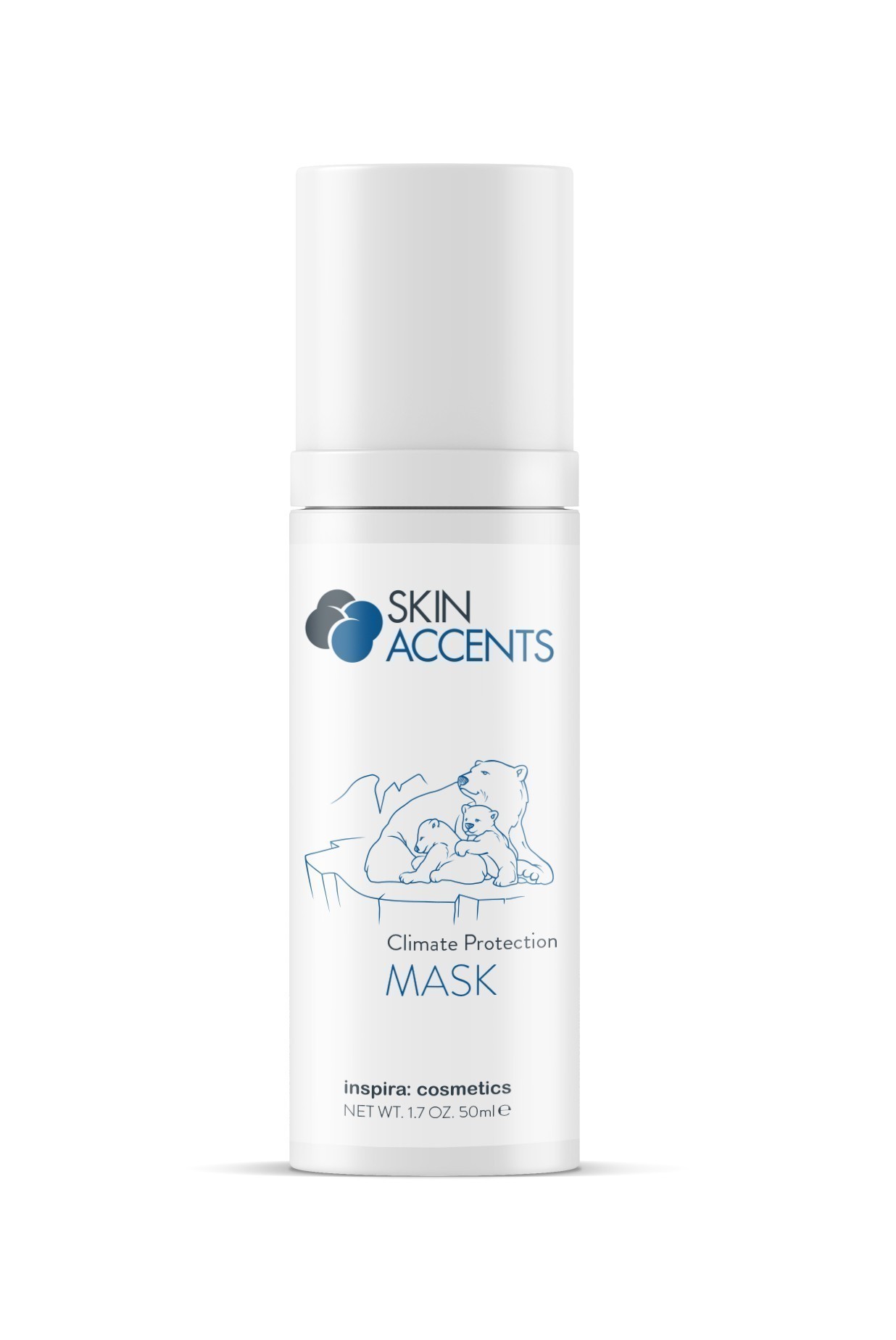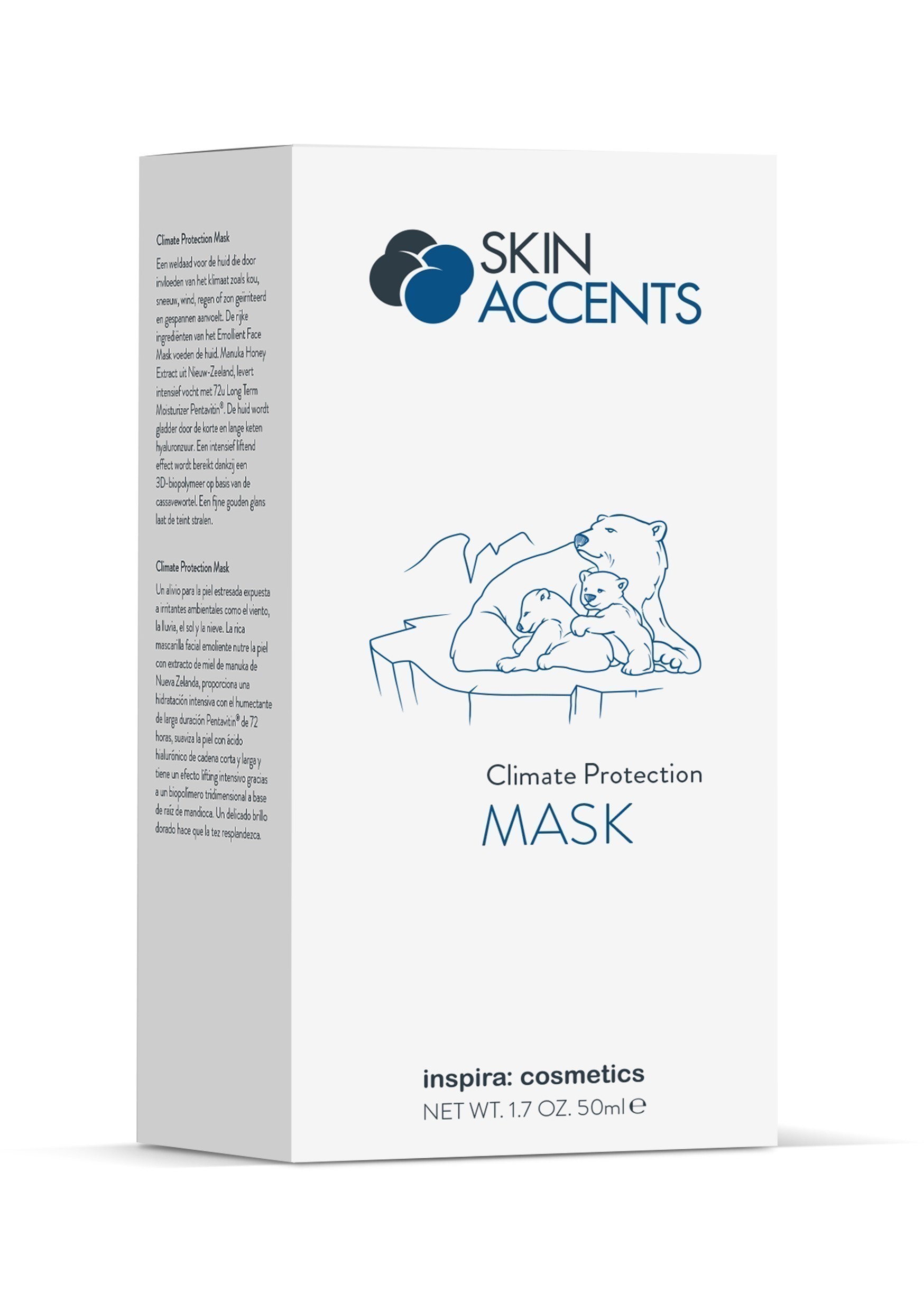 Climat Protection Mask Ref. IC-9860 /IC-9860P
36.00 €
Emollient rich creamy mask
Ref. IC-9860-Retail 50ml, IC-9860P – Proff. 100ml
Description
A relief for stressed skin exposed to environmental irritants such as wind, rain, sun and snow.  The rich Emollient Face Mask nourishes the skin with Manuka Honey Extract from New Zealand, provides intensive hydration with 72h Long Term Moisturizer Pentavitin®, smoothes the skin with short and long chain hyaluronic acid and has an intensive lifting effect due to a 3D cassava root based biopolymer. A delicate golden shimmer makes the complexion glow.
Description
Additional information
Reviews (0)
Description
EFFECT AND CHARACTERISTICS
rich, emollient texture
soothes the skin
reduces redness and stinging
Deep hydration for 72 hours
Visibly smoother skin surface
Skin feels much more comfortable
Golden sparkles for a wonderful complexion
SPECIAL INGREDIENTS
Manuka Honey from New Zealand: Manuka Honey – Special honey made by bees that take the nectar from manuka plants in New Zealand.
Anti inflammatory
Anti oxidative
Soothing/anti irritation
Anti bacterial
Boosts immune system
 PENTAVITIN™*: Skin identical carbohydrate complex for long-lasting moisturising of the skin. 72 hours long-lasting effect thanks to the permanent junction to the keratinocytes of the Stratum Corneum. This strengthens the barrier function which reduces transepidermal water loss. 
Hyaluronic Acid:
Long-chain hyaluronic acid: Long-chain hyaluronic acid is not able to penetrate the skin, but it forms a water-binding film on the surface and thus protects the skin from drying out. Fine lines and wrinkles are padded out (line filler effect).
Short-chain hyaluronic acid: Short-chain hyaluronic acid is able to penetrate the upper layers of the Stratum corneum and to bind water there. The result is a higher water content in the skin and transepidermal water loss is reduced. The skin is supplied with long-lasting moisture and padded from the inside out.
3D BioPolymer Instensyl®: made from the manioc root, builds a net like structure on the skin and immediately lifts and firms.
Golden Pigment: gives radiance and glow to the skin.
Sunflower Oil: Sunflower oil, won from the seeds of sun flower. Contains a high proportion of unsaturated fatty acids, especially linoleic acid, vitamin E, A, C, D and carotenoids. It has elasticity- increasing effect on the skin and has regreasing features.
HOME
Apply whenever the skin is stressed by the elements onto the cleansed face, neck and décolleté and let it penetrate. The mask is completely absorbed by the skin. Avoid the eye area.
Cabin use
 Apply onto the cleansed face, neck and décolleté and let it penetrate for 15 Minutes. If there is mask left over gently massage into the skin.