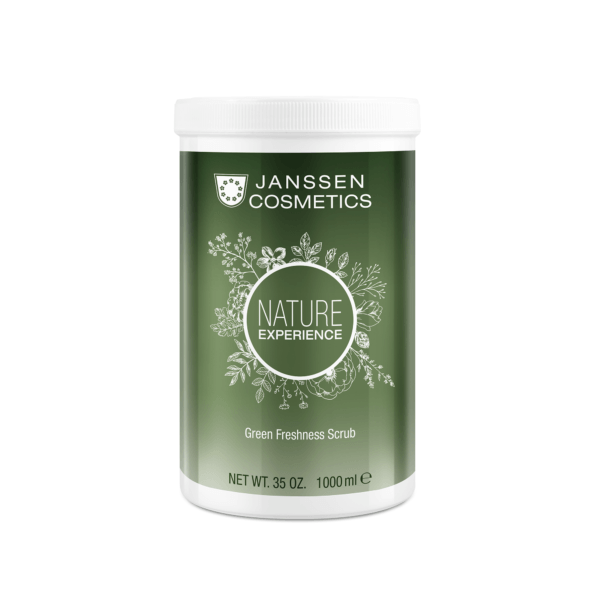 Green Freshness Scrub Ref. P-8679P
Green Freshness Scrub
Ref. P-8679P-Proff. 1000ml
Description
Smoothing body peeling. With abrasive material from volcanic rock and peat extract.
Description
Additional information
Reviews (0)
Description
Ingredients
• Peat extract: Particularly rich in humic acids, skin cleansing and reviving, improves the look of the skin's surface, smoothens and tightens the upper layer of the skin
• Pumice powder: Mineral particles that gently exfoliate rough skin. Pumice powder is made from volcanic rock glasses by means of a patented physical manufacturing process. The resulting porous particles have a set grain size and are perfect for all forms of exfoliation
Usage
Apply Green Freshness Scrub all over the body with gentle circular motions. Apply more pressure when massaging the scrub into parts of the body where the skin is rougher, such as the elbows, the knees and the heels. Rinse off any residues or wipe them off completely with compresses.
Tip: Perfect for treating specific areas particularly affected by cracking as part of a pedicure.