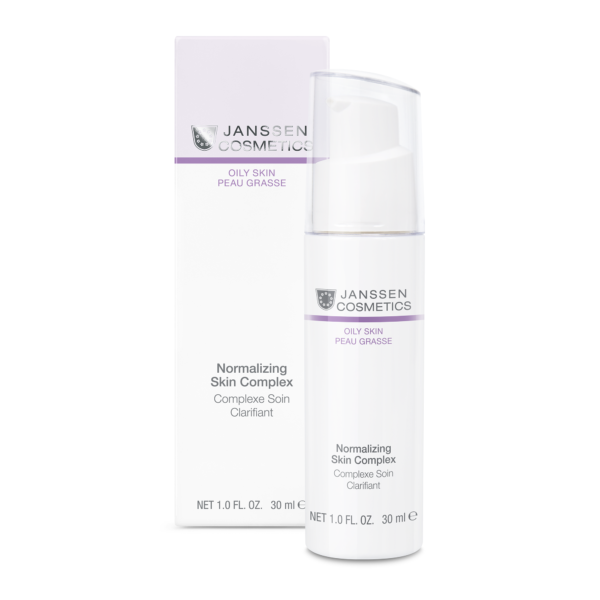 Normalizing Skin Complex Ref. 4430 / 4430P
28.80 €
Normalizing Skin Complex
Ref. 4430-Home care 30ml , Ref. 4430Р – Prof. 50 ml
Description
Active substance concentrate for sebum gland regulation for oily, blemished skin. With extracts of red algae and aloe vera plus anti-sebum active substance complex with oleanolic acid.
Description
Additional information
Reviews (0)
Description
Ingredients
• Anti-sebum active substance complex: Contains an extract from olive leaves (oleanolic acid), reduces excessive sebum production, has a keratolytic and bactericidal effect
• Salicylic acid: Opens the pores, removes dead skin cells on the surface, softens blackheads (keratolytic)
• Aloe vera extract: Soothing, skin-clarifying, moisturizing
• Red algae extract (Condrus crispus): Moisturizing
Usage
Apply locally, i.e. directly onto oily areas of skin and existing or emerging skin blemishes as required, massage in gently and allow to work in for a few minutes. Then use Clarifying Cream Gel for further care.