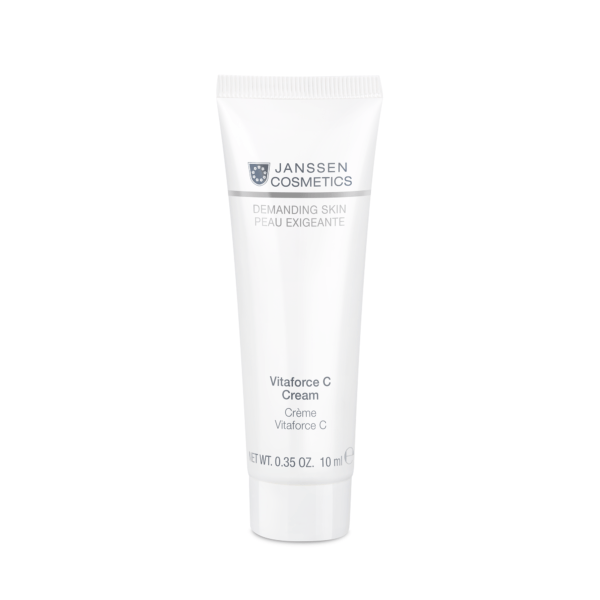 Vitaforce C Cream Tube Ref. 969.0022
6.90 €
Vitaforce cream with C vitamin
Ref. 969.0022–Home care mini 10ml
Description
Caring active substance cream for improving the appearance of wrinkles and age spots. With vitamin C phosphate, vitamin E acetate, hyaluronic acid and lemon extract.
Description
Additional information
Reviews (0)
Description
Ingredients
• Vitamin C phosphate: Stimulates the synthesis of collagen fibers, improves skin smoothness, protects against free radicals, inhibits melanin formation
• Vitamin E acetate: Protects cell membranes against free radicals
• Long- and short-chain hyaluronic acid: Immediately noticeable skin smoothing and increased skin moisture; reduces wrinkles caused by dryness
• Lemon extract: Refreshing and toning
Usage
Distribute over the cleansed face in the morning and/or evening.
Tip: Vitaforce C Skin Complex is the optimal addition. When applied in combination with Vitaforce C Cream, demanding skin is provided with an unbeatable dual care set for smooth, even skin with improved radiance.
Recommendation: Face Guard combats premature skin aging with effective light protection. To achieve this, always apply the extremely light lotion beneath Vitaforce C Cream during the day.