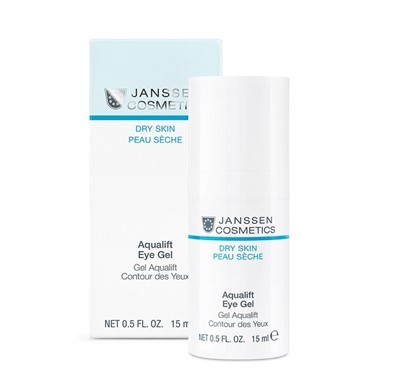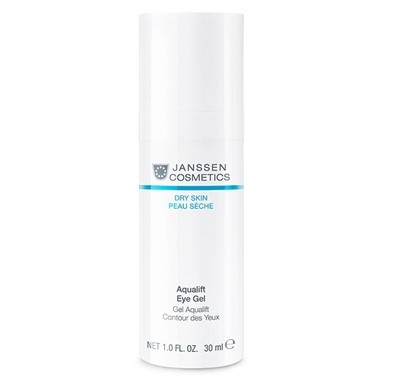 Aqualift Eye Gel Ref. 5060 / 5060P
30.00 €
Aqualift Eye Gel 
Ref. 5060-Retail 15ml , Ref. 5060Р – Prof. 30ml
Description
No other area of the face is as sensitive as the eye area. The skin here is 5 to 10 times thinner than anywhere else on the face. It also has hardly any sebum glands and no padding adipose tissue.
If the fine vessel walls are naturally lacking in resilience and a sluggish lymphatic system is added, blood shimmers through the porous capillary walls and leaves dark shadows behind. Additional fatigue and stress make the rings around the eyes even more pronounced and the eye contour decreases in firmness. Specific care is now needed to strengthen the eye contour tissue and simultaneously relieve it.
The mini-lifting plumps up wrinkles from the inside and moisturises the skin deep down. Dark circles under the eyes are visibly reduced, puffiness prevented and wrinkles smoothed. At the same time, the eye area is wonderfully cooled and refreshed.
At the same time, the eye contour gel protects the skin from stress caused by UV rays and thus fights premature skin ageing. The eye area looks fresher and more awake.
Description
Additional information
Reviews (0)
Description
ACTIVE SUBSTANCES
• Sensitive complex: Plant-based super ingredient with hop extract and panthenol and horse chestnut, butcher's broom, liquorice root and marigold extracts strengthens vessels, reduces dark circles around the eyes (-65% after 28 days) and prevents puffiness. Dryness lines disappear and the eyes look brighter
• Long-chain hyaluronic acid: Forms a water-binding film on the skin surface and plumps out fine lines and wrinkles
• Short-chain hyaluronic acid: Penetrates the upper layers of the stratum corneum and draws water there, softening fine lines and wrinkles
• Imperata cylindrica: Root extract from the desert plant Imperata cylindrica significantly increases moisture levels in the upper epidermal layers for a long-lasting effect (20% more moisture after 24 hours)
• Grape stem cell extract: Protects skin stem cells against the impact of UV rays; increases skin's UV tolerance, fights photoageing; for lively, healthy-looking skin
• Moisturizing and moisture retaining
• Smoothes creases caused by dryness
• Combats swelling and dark rings around the eyes
• Cools and refreshes
• Ideal for spectacle and contact lens wearers
• Lipid-free
Home care application
Apply Aqualift Eye Gel around the eyes mornings, evenings and any time during the day, patting lightly with your fingertips.
Tip: Aqualift Eye Gel is really refreshing and cooling on the skin if you keep it in the fridge. The cooling effect supports the gel's capacity to reduce puffiness.